How AirTran Wraps a Plane
Thu, May, 2012
When AirTran decided to promote their on board streaming of digital radio station XM Radio, they had Elton John's image on their aircraft.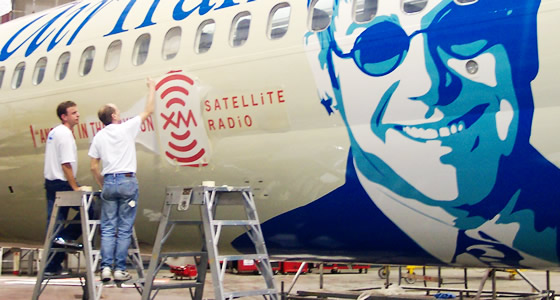 We provided the vinyl wraps and the technicians to install the materials over successive nights during scheduled downtime.
Here, AirTran explain the process of designing, commissioning and scheduling the work each time they embark on a new promotion.
We work within the framework of design and scheduling to bring in the materials on time, in the right place and always of the highest quality.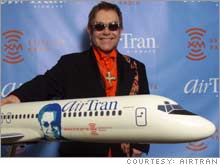 So contact us now to find out how you can benefit from working with us on your next aircraft marketing wrap project.
A different way of looking at things: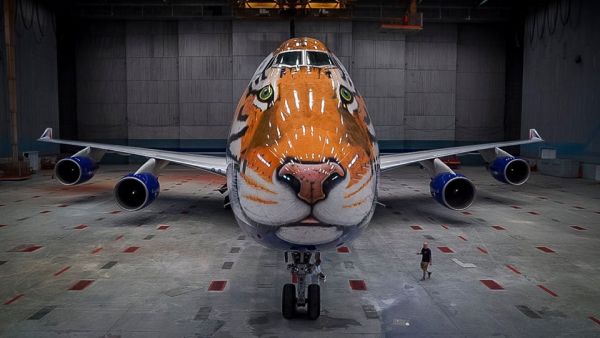 Our talented colleagues David Nolan and Luke Bryant at work.
See how one of our customers goes about designing, scheduling and implementing an aircraft marketing wrap.
Announcing our new range of seat tray decals. Printed and cut exactly to your requirements. Call for more details.
What are they? Well, they're like billboards, but on the overhead bins! Revenue generation from otherwise unused space.